About Bill McElroy of McBill Plumbing & Heating Corp. The Face Behind the Company!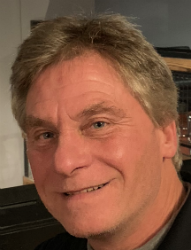 Bill McElroy - CEO McBill Corp.
After 33 to years of providing services all over Long Island and the Tri State area, I have learned the most important aspect of growing a thriving business.
It's all about trust and getting personal with all of my customers.
While others maintain a professional business relationship.....I get personal so we can actually build trust. Why....because we usually have access to home and office keys and access codes for most of our customers.
I can't tell you how many pet names I know by heart.

"I Gotta a Guy Who..." Is Music to Our Ears!
Some plumbers spend a fortune on advertising and marketing.
I spend that money getting to know and gaining trust from my customers.
Then....only after I prove myself....and actually build trust.....it's my customers who sell and market McBill Plumbing and Heating.
Referrals are accomplished by the simple phrase....
I Gotta a Guy Who......
Trust is Hard to Gain and Easy to Lose
Yes....I am a Master Plumber who is licensed, Insured and Bonded with many counties, cities, burroughs, townships and villages.
And this is crucial during times of inspections, CO's and selling and buying homes.
But TRUST more important.
When things break....do you want to call a business...or do you want Bill?
You know....The Guy Who....Get's it done!